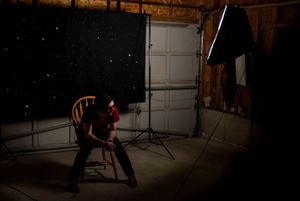 Bio
Jay Gordon Wright is a multi-instrumentalist songwriter and performer who has entertained audiences around the world. He is classically trained on violin, and has expanded his musical toolshed to include just about every instrument he can get his hands on. Writing songs at the piano or with a guitar, his trademark style often includes dense vocal arrangements, vintage textures, and earworm melodies. 
Jay Gordon has had the thrill of performing alongside Canadian luminaries such as Ian Thomas, Bill Dillon (Robbie Robertson, Sarah McLachlan, Joni Mitchell), Mike Boguski (Blue Rodeo), and Steve Strongman. He has appeared with the Hamilton Philharmonic Orchestra ("From The Beatles, With Love"), and is well-known as a student and practitioner of the Beatles' craft. Blending his influences with a strong musical instinct, Jay Gordon Wright has 
developed a sound that is at once vintage and modern.